Masterclasses Able Learners (UK)
Topics
Slim! Educatief organises masterclasses for you to explore your options and broaden your skills to educate able learners in a mainstream classroom. We offer masterclasses on several topics. Here is just a selection of what is possible to organise at your school:
Able learners, high potential learners or gifted students* | Profiling educational needs for able learners* | Challenging able learners* | Educational objectives for able learners* | The development of executive skills for able learners* | Coping with resistance in a process of RtI for able learners** | Recognising underachievement in able learners* | Preventing and overcoming underachievement** | RtI for double exceptional learners** | Able learners with autism spectrum disorder** | Able learners with ADHD**.
(*= basic level, **= advanced level)
The following masterclasses are CPD Certified and are scheduled for 2018-2019
If you want to know more about one of the masterclasses, just follow the hyperlink of the masterclass you are interested in.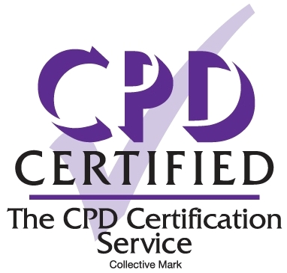 Online booking starts on April 1st, 2018. Costs per masterclass: £225,- + VAT
How do we work?
Our masterclasses and courses are all based on the principles that a combination of theory and practice and professional reflection on both are the essential pillars underpinning any teacher's education. We assume that our trainees prepare for their participation by studying the provided materials, collect data for their personal case studies and prepare relevant in-depth questions based on the materials that they have studied. We expect our trainees to participate actively in discussions and assignments during the courses and masterclasses.
What do we expect from our participants?
We expect all participants to become actively involved in group discussions and assignments.
We expect course members to behave in a respectful manner, enabling all participants to feel acknowledged in their personal professionalism.
We expect participants to have an investigative attitude towards the topic and a reflective attitude towards their personal actions and competences.
What may our participants expect from us?
We are fully accredited and registered teacher educators.
We have expert knowledge and expertise in the field of giftedness based on 25 years of experience in the field of education.
Our emphasis is on practical strategies for educating the gifted, based on a solid theoretical background.
We provide a safe learning environment.
We provide all the learning materials you need for your participation prior to the course and in plenty of time, giving you access to the private webpages of our digital learning environment.
We work with relatively small groups to facilitate a personal approach.
Who is your trainer and what is Slim! Educatief?
Drs. Eleonoor Van Gerven studied the history and philosophy of education (educational sciences) at Radboud University Nijmegen (The Netherlands). She is the managing director of Slim! Educatief, a Dutch private teacher education institute at postgraduate level. Eleonoor van Gerven specialises in teacher education courses in the field of educating able learners in an inclusive environment. She has published (in Dutch) more than 15 books about educating able learners. She has developed a digital toolkit for teachers, supporting them in the provision of education for able learners, based on the concept of RtI. Over 30% of Dutch schools are currently registered users of this toolkit. Eleonoor van Gerven has over 25 years of experience in teacher education. During these 25 years more than 4000 teachers have joined her courses and masterclasses. Graduates from her programmes are leaders in gifted education in The Netherlands. Eleonoor van Gerven has won a Mensa-award for a lifelong contribution to education in The Netherlands.
The teacher education courses of Slim! Educatief are all accredited by the Dutch Teachers Register (Registerleraar.nl). The advanced education courses at post-master level "Specialist in Gifted Education" (one-year course) and "Specialist in Dual and Multiple Exceptionality" (two-year course) are also accredited and registered by the Dutch Society for Higher Education (Stichting Post-HBO Nederland).